5-Night Stay on Magdalena Island
Witness the Incredible Striped Marlin
See Whales, Mobula Rays, Dolphins, & More!
It is time to take you to the ocean and witness one of the fastest fish in the sea in the rawest displays of wildlife that nature has to offer. Join us on this adventure to Magdalena Island with our local expert guides and enjoy this adventure of a lifetime.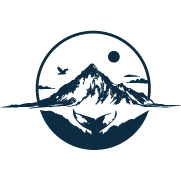 This tour is a special collaboration between DiscoverSharks Tours and Mag Bay Expeditions. Tours will be led by the Mag Bay team together with  guides Alex, Tanner, Madi, Felipe, Oscar and Franco of DiscoverSharks.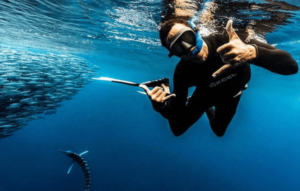 DiscoverSharks guide, Alex. You can check out Alex's Instagram here: @alexsharks_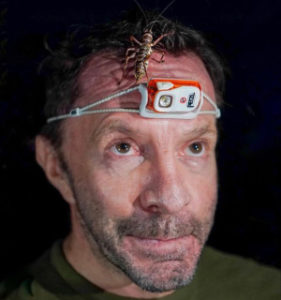 DiscoverSharks guide, Pirry. You can check out Pirry's Instagram here: @pirryoficial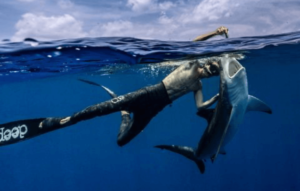 DiscoverSharks guide, Tanner. You can check out Tanner's instagram here:  @tannerunderwater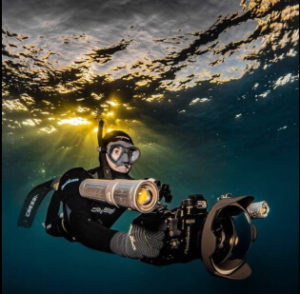 DiscoverSharks guide, Felipe. You can check out Felipe's instagram here: @felipe_ravina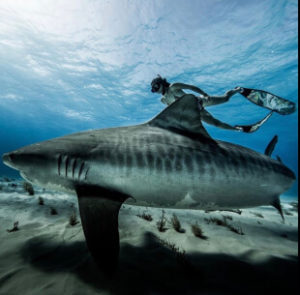 DiscoverSharks guide, Madi. You can check out Madi's instagram here: @sharkgirlmadison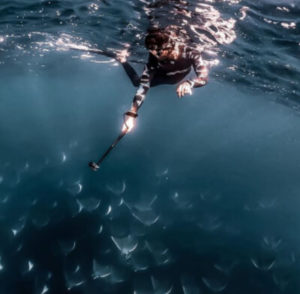 DiscoverSharks guide, Franco. You can check out Franco's instagram here: @francofabioh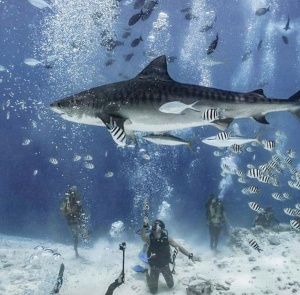 DiscoverSharks guide, Oscar. You can check out Oscar's instagram here: @oscarcanomx
Enjoy swimming with one of the fastest fish in the sea: the Striped Marlin
Get a 5-night stay on the magnificent Magdalena Island
You'll have a close encounter with striped marlins, sea lions, and pelicans while they hunt the sardine bait balls.
Get up close and personal with many other pelagic sea species in the area including the Mobula rays migration, whales, dolphins, and more!
---
Meeting point
Pick up from your accommodation in Los Cabos, Todos Santos, or La Paz
---
Availability
Nov 2021
4-9 with Tanner, Alex, Franco and Oscar
11-16 with Tanner, Alex and Madi
18-23  with Alex and Felipe
25-30 with Alex and Pirry
---
---
---
Participation requirements
Must be 18 years or older
Previous snorkeling experience
Insurance (mandatory, to get yours visit: https://dan.org/)
Each participant will be required to fill out a waiver before the expedition, the waiver can be found here.
---
Included
Round trip transportation Cabo San Lucas – Puerto San Carlos
Round trip transportation Puerto San Carlos – Magdalena Island
5 breakfasts
6 lunches
5 dinners
Snacks included during the boat trips and van rides
Non-alcoholic drinks and water with meals (1 beer per dinner per person)
3 marlin expeditions
1 day in mangrove and sand dunes with paddleboards and kayaks with a picnic at mangroves
Use of supplements and kayaks throughout the island stay
5-night accommodation in the island house
Pictures and videos of the experience
Lead weights
Click here to see the sample menu.
---
Not included
Free equipment: dive/wetsuits (Full equipment upon request, $30USD per day)
Personal expenses
Flights
Tips (on the last day of the expedition, envelopes will be laid out to spread the tips as you please. It will be spread between the food service, captains, and the Discoversharks team. Consider bringing between 15% – 20% of the total price of the expedition)
---
What to bring
Wetsuit (3-5mm highly recommended, available for rent upon request)
Mask, fins, snorkel (we will provide with basic gear)
Comfortable walking shoes
Passport or INE
Proof of dive and travel insurance ( we recommend World Nomads for travel insurance and DAN for dive insurance)
Sunblock SPF 30+ (reef-friendly is mandatory)
Dive gear: mask, fins, snorkel
Spending money for personal expenses
Insect repellent
Hat, buff, and polarized sunglasses
Layers of clothes (for the Pacific breeze)
Rain jacket
Bathing suit
Dry bag
Beach towel
T-shirts and shorts
Sweatshirt and long pants
Warm, waterproof jacket
Sandals or shoes that can get wet
A canteen or water bottle
Any special foods or medications (seasickness tablets, waterproof bandaids for fin sores, electrolytes)
---
About your guide
Alex, Tanner, Madi, Felipe, Franco, Pirry and Oscar from DiscoverSharks Tours will lead the expedition
Mag Bay guides and staff
Overview
This is a special expedition in collaboration with DiscoverShark Tours experts Tanner, Alex, Madi, Felipe, Franco, Pirry and Oscar along with Magbay Expeditions.
This expedition will be a 5-night stay below a star-studded sky on the magnificent Magdalena Island. Each morning you will head out with our team to see the extreme hunting skills of the striped marlins, the playfulness of sea lions, and get up close and personal with many other pelagic sea species in the area including the Mobula Ray migration, whales, dolphins, and more!
The experience includes private chefs who will take care of all your food needs with healthy options (when booking make sure to mention any food restrictions and you'll be covered for the duration of the expedition).
Arrival day – We recommend that you arrive one day before the starting day of your expedition so that you have enough time to prepare and make your way to the meeting point (travel/accommodation expenses not included).
Day 1: Drive to Magdalena bay. We will stop for lunch in Todos Santos, BCS, Mexico, and then arrive in Magdalena Bay for dinner. We will do all of the necessary introductions and a briefing on what to expect for the coming days.
Day 2, 3 & 4: 3 days of ACTION! 6:30 am, a light breakfast will be served. Everyone will then be on the boats by 7:15 am to get an early jump on the search for bait balls and the Pelagic hunters. We will be one of the only groups staying on the island giving us an advantage over every other boat in the area.
After a full day of action and adventure, we will be back around 4:30 pm to take a break and head to dinner at 6:30 pm. We will repeat the same structure for 3 days with the exception of the underwater photography workshop that will be given on the 2nd night of the experience.
Day 5: We will have the opportunity to explore the hidden spots of Magdalena Bay, visit the unique sand dunes, cruise through the mangroves, look for bald eagles, and hopefully encounter the elusive wild coyotes of Magdalena Island. We will have access to kayaks and paddleboards to explore with our Magbay Expeditions Crew. We will then have a final get-together to celebrate the experience, share photos, and have a farewell drink.
Last day:We will head back to San Jose Del Cabo at 7:00 am to be back in the afternoon around 2:00 pm San Jose Del Cabo Time Zone.
Click Here for the menu.
You'll be at Magdalena Island and there are no ATMs, pharmacies, stores, etc. so come prepared.
Tavo's house (where you're going to stay) has a wifi connection.
Magdalena Island is a beautiful place, full of wildlife so we recommend you take your camera to save all those memories.
Got Questions? Check out our FAQ page.
---